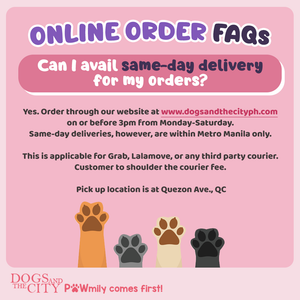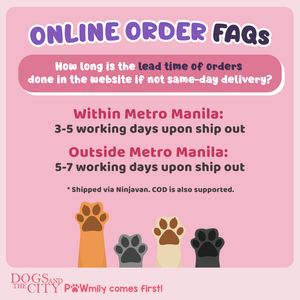 Dogs and the City
With our thoughtfully selected array of the finest merchandise and services, you'll see right away that Dogs and the City understands what it means to love your pet. We know that your pets are part of your family and we take care of them like they're part of ours.

Dogs and the City is a lifestyle oasis that helps you keep your pet happy, healthy, and looking sharp. From little (or large) outfits, wide varieties of pet cuisine and health products, to aromatherapy services, we offer a million ways to show your pet how much you love them, and of course, how much we love them too.
Shop Now
Join Us!
Join Dogs and The City to like, share and contribute to the conversation.
Pawmily comes first 🐾 🐶💖
JOIN NOW