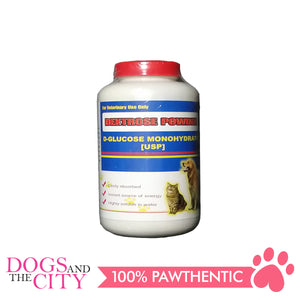 CM Dextrose Powder 300g ( D-Glucose Monohydrate)

It is highly soluble in water making it ideal for administration in drinking water to provide animals with a quick energy boost in disease, stress situations and strenuous activities.

Easily absorbed

Instant source of energy

Highly soluble in water

Dosage and Administration:

Dissolve 1-2 tablespoon (15-30 grams) in a glass (250ml) of drinking water. Provide fresh daily water as needed.

Dosage may be modified by a duly licensed veterinarian.