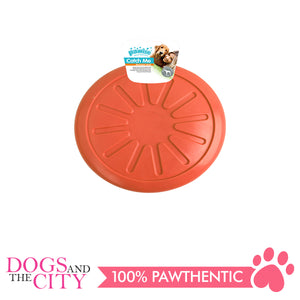 Product Measurement (CM)
20x20x2cm

Pawise Catch Me Rubber Frisbee Dog Toy 20 cm

It is a 20 cm diameter, rubber dog toy for dogs, where they can have fun, strengthen teeth and jaw structure.

* It helps to clean teeth and provides protection of mouth and dental health.
* Made of quality material.
* It has a hard structure.