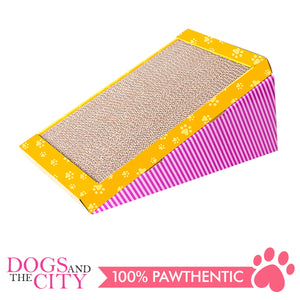 Pawise 28497 Cat Scratch-N-Play

SATISFY YOUR CATS: With a cat scratcher cardboard, it helps cats do more exercise and release it natural scratching instincts. With premium catnip leaf included, cats will love it.
RECYCLED CARDBOARD: Made of non-toxic corn starch glue cardboard that is good for your cats' healthy. Good for protecting your furniture as cats prefer the feel of cardboard.
SATISFY YOUR CATS natural scratching instincts, while encouraging appropriate scratching behavior. Light weight and reversible for extended use.